---
12 Best Podcasts for Entrepreneurs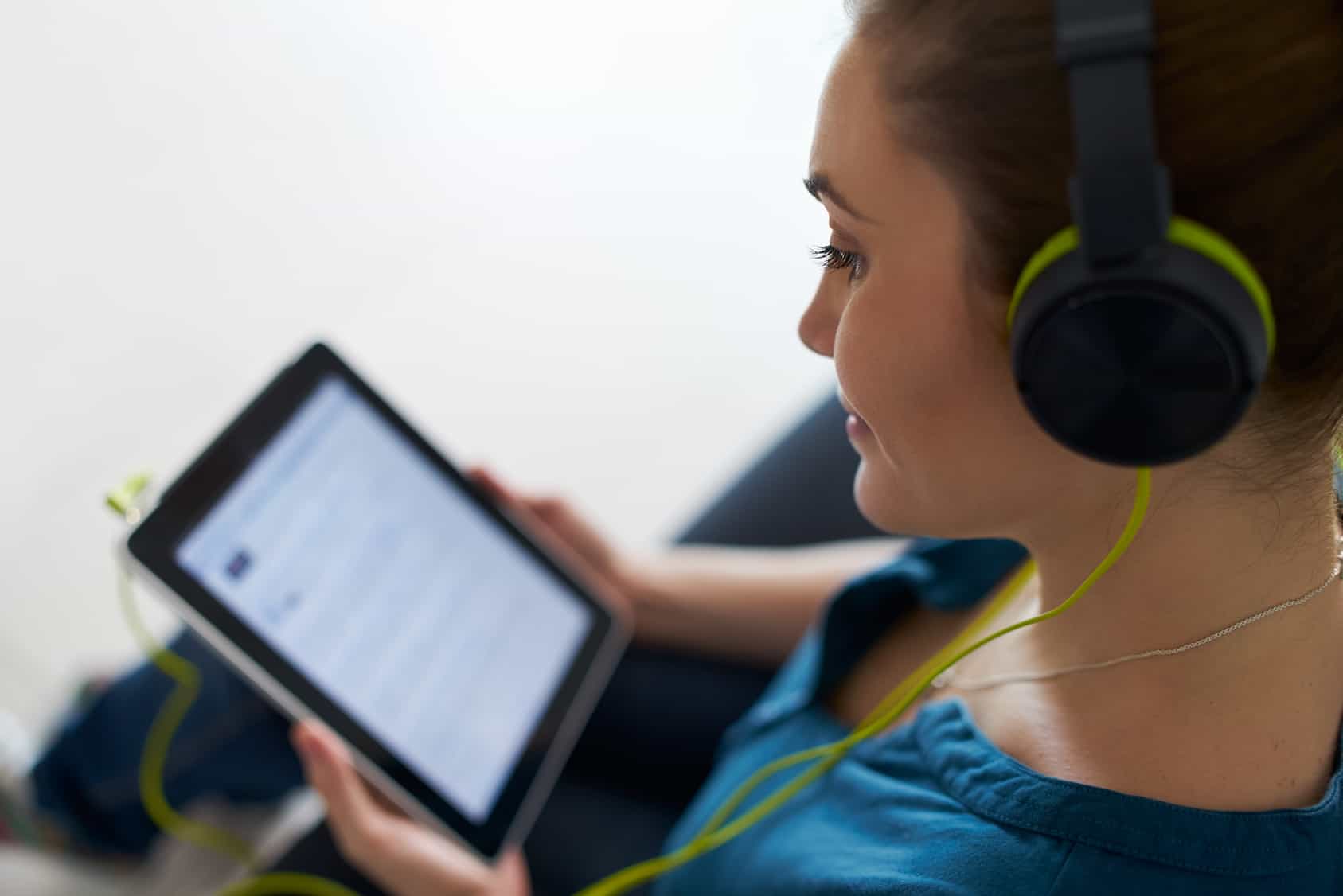 Podcasts are often one of most underutilized tools for entrepreneurs and SEO marketers. Coincidentally, they're also one of the best sources of education and inspiration.
Entrepreneurs and SEO marketers should take care to find the best podcasts in their industry. It's the regular dose of wisdom and encouragement that just might make the difference between your success and someone else's. But finding quality podcasts that provide helpful, insightful information isn't so easy.
Even some of the best podcasts are easily overlooked. With more podcasts becoming available on iTunes and other media outlets, it's becoming increasingly difficult to find the best podcasts that can deliver the specific messages you're looking for.
There are tens of thousands of podcasts you could subscribe to. Thankfully, you don't have to test each one yourself. We've discovered the 12 best podcasts for marketers and entrepreneurs to save you the time and trouble.
Best Podcasts for Entrepreneurs
Startup
As an entrepreneur, your main concern is building a business from the ground up. What does it take for a business to launch? How much should you budget for marketing, office space, and computers? And once it's launched, what can you do to make it successful?
Co-hosted by Gimlet Media founder and CEO Alex Blumberg and Lisa Chow, Startup takes listeners on a journey of what it's like at every stage of building a business from scratch. Blumberg shares his personal experience of what he experienced while creating Gimlet Media.
Listeners will benefit (and likely relate) from hearing about another entrepreneur's struggles of naming the company, partnering with the right people, and overseeing its success after launch date.
If you like Startup, Gimlet Media is also the mastermind behind The Pitch, a podcast that delves behind the scenes of real entrepreneurs pitching their ideas to real investors. Spoiler alert: there's also real money on the line in this series!
As Told By Nomads
It's one thing to read all about how to market your business successfully. It's quite another to put all those great nuggets of wisdom to work in real life.
Enter As Told By Nomads, one of the best podcasts that not only tells you the what but also the why and the how.
This podcast follows the journey of entrepreneurial nomads from around the world who have worked their way to the top in their industries. You'll hear sound advice from leaders of culture, business, travel, and global happenings. The whole premise here is to learn what it takes to be a leader of global proportions.
But what truly makes this one of the best podcasts for entrepreneurs is the variety of business perspectives from all corners. It's easy to get stuck in our own perceptions and experiences. It's what we're comfortable with, and it's what we base our decisions on.
Even if aren't planning to globalize your business, having an outside perspective on business matters can help you develop thoughts and concepts you might never discover otherwise. And that's the secret sauce for any entrepreneur, no matter where you station your business.
Traction
If you're looking to climb to the top in your desired market, a little Traction can help you get there.
Traction: How to Start a Start Up focuses on all the hard parts about building a business from the beginning. Some of their past topics have included
Growing a growth team
Vetting co-founders and how to work with them
Where to find the best engineers
Building a marketing team from zero
Granted, you can probably find a few best practices on Google for these and similar topics. But those best practices often look much different when they're put into action compared to how they look on your computer screen.
Bottom line, Traction ranks among the best podcasts because it delivers real insight with actionable tips you can put into motion.
Entrepreneur on Fire
If you're a young entrepreneur with a burning passion for success, this podcast was made for you.
Entrepreneur on Fire is a daily podcast that brings you exclusive interviews with some of today's most successful entrepreneurs. Host John Lee Dumas gets personal with business owners who battled within themselves to figure out how to make their business soar higher than their expectations ever allowed.
Some of the folks he's interviewed will sound familiar to you: Seth Godin, Barbara Corcoran, Tony Robbins, and Gary Vaynerchuk, to name a famous few. Others you may not be as familiar with – yet.
By the end of each podcast, your mind will be brimming with new knowledge and ideas you'll want to put into action for yourself.
What makes this one of the best podcasts is the fact that the ideas shared here are not merely theories or suggestions from self-proclaimed "experts" – they're real, honest-to-goodness actions taken by inspiring entrepreneurs like yourself. You'll get to hear the "ah-ha" moments of realization, the woeful regrets of decisions gone wrong, and the epic struggles of future leaders trying to figure out their next steps to reach their goals.
In addition to the awesome podcast, Entrepreneur on Fire is ablaze with tons of resources for burgeoning entrepreneurs that could prove useful in your business saga. Dumas offers other podcasts as well as free webinars, workshops, and courses to help you learn what other entrepreneurs have already figured out.
Beyond the To Do List
As an entrepreneur, it seems your to-do list grows faster than you can mark things off. But spending all your time checking off the small things on your list isn't as productive as you might think, nor does it leave you much time to focus on the big picture of your business.
Podcast host Erik Fisher helps you move away from the to-do list syndrome and focus on actions that are truly productive. Some of the past podcasts have centered on commonly overlooked topics like
The importance of breaks and recharging
How to develop discipline and accountability
Collaboration
Developing a work space conducive to productivity
Being productive through intention
Conquering the battle of perfectionism and knowing when good is good enough
These are often hard lessons to learn for entrepreneurs, and can only be described by entrepreneurs like yourself who understand the struggles from a personal perspective.
You can tune into Beyond the To Do List on a weekly basis or listen to previous shows on demand, with shows ranging from 20 minutes up to an hour.
This is Your Life
The title itself is a mantra worth adopting. Your startup, your business, your dreams – this is your life. As one of the best podcasts for weekly listeners, This is Your Life hones in on leading through intention to make the most of your life's work.
Inspirational and engaging, each episode is dedicated to helping you fuel your entrepreneurial passion, work with intent and focus, and lead with striking influence. Some of their previous shows have centered around topics like
Goal setting and what it takes to achieve them
How to lead when faced with criticism
Overcoming non-existent barriers
Building character
The importance of accountability in leadership
Establishing trust with your inner circle
Work-life balance
Currently, the show has taken a break from producing new episodes while the creators work on developing more epic content. The show is expected to resume in the near future with more great wisdom and insights to share. In the meantime, you can listen to previous shows to gain advice on business and leadership development.
Best Podcasts for SEO Marketing
The Missing Link
Hailed as one of the best podcasts for learning how to market on LinkedIn, The Missing Link shines a light on how to leverage the social network underdog. Each week, host Jabez LeBret offers insight on how you should be using LinkedIn to build your brand, make professional connections, and promote yourself as an authority in your industry.
Some of his previous podcast topics include information on
LinkedIn features and services, and how to use them
Engaging with prospects and customers
Building an influence
Managing your time on LinkedIn
Sponsored ads
LinkedIn Pulse
Lynda.com
If you're already using LinkedIn in your marketing or want to learn more about how LinkedIn can help your business flourish, you don't want to miss another episode of The Missing Link.
Hit Publish
If you are venturing into the marketing world for the first time or want to polish and expand your skills, Hit Publish is one of the best podcasts you'll find. Host Amy Harrison takes digital marketers on a journey of tips and tricks to pull your knowledge into a cohesive marketing strategy.
During the podcast, Amy discusses topics such as
Content marketing
Copywriting
Building intrigue
Email marketing
Product naming strategies
Personas
Writing headlines
New episodes have been put on hold for now, but will resume in the near future. Until then, you glean a ton of helpful information from her previous podcasts that will help you on your journey to becoming a better marketer.
Marketing Smarts from Marketing Profs
Perhaps one of the biggest treasure troves of marketing podcasts, Marketing Smarts from Marketing Profs gives you a wide range of topics covering all things digital marketing.
As one of the best podcasts for marketers regardless of industry, you can filter your search to discover podcasts for specific areas, including
Content
Email marketing
Search engine marketing
Segmentation
Websites
Social media
Writing
Brand management, and more.
It's free to sign up as a member of Marketing Profs. And with some of the best podcasts for marketers in a single location, you'll be glad you did.
Edge of the Web Marketing
Edge of the Web Marketing is a weekly, one-hour podcast that covers everything related to internet marketing, including
Search engine optimization
Search engine marketing
SEO tips
Content marketing
Social media
Conversion rate optimization
Email marketing, and more
Edge of the Web Marketing also offers a video channel on YouTube complete with screen shots and other illustrations to help you get more out of each podcast.
The podcast is part of Site Strategics, an internet marketing firm that's well versed in all things data- and analytics-based SEO. Their sole focus is helping clients appear in search results. They use a variety of strategies, such as PPC ads, SEO, content marketing, graphic design, social media, and other facets to help each client achieve their search ranking goals.
In other words, listeners get the real details from real experts who have put their suggestions into practice and know what kind of outcome to expect. It's not a podcast that simply rehashes best SEO practices you can find by doing a Google search. You learn about SEO straight from SEO pros who know how to get results. It doesn't get any more real than this.
SEO Podcast: The Unknown Secrets of Internet Marketing
SEO Podcast is one of the most popular podcasts on iTunes, known worldwide for its influential topics and helpful knowledge in improving your SEO. If you want answers to any of the following topics, this is one of the best podcasts to tune into:
How to get your website on Google's coveted Page 1
How to convert web traffic into paying business
How to rank on Bing! and Yahoo
How to use PPC ads without blowing your marketing budget
Hosts Chris Burres and Charles Lewis move quickly through the material they cover in each podcast. Never a dull moment, you'll be left with plenty of food for thought when the broadcast ends.
Webcology
In today's fast-paced world of digital marketing, SEO and marketing trends can pass by faster than a New York minute. What's cool and interesting one day might be completely forgotten about within weeks. On the other hand, some of the most effective tips and tricks for SEO have been around for several years, and are showing no signs of becoming obsolete.
Truthfully, it's tough to stay ahead in SEO marketing, which is why you need Webcology on your team. Each weekly episode highlights current trends, topics, and best practices for SEO marketing.
The show regularly features expert advice from some of the industries most renowned and knowledgeable professionals.
Previous topics include
A closer look at Google ranking factors
Voice search
On-page SEO tips
Conversion Optimization
Keyword planning
Google search algorithm changes
Social media marketing
The show has been around since 2009 and boasts some 300 episodes, all of which are available for download via iTunes.
Wrap Up
Now that you've got the best podcasts available, how will you use them to grow your business?
Make sure you're listening for actionable takeaways during each session to maximize your benefits. If you have questions on what you should be listening for or how to leverage what you learn in these and other podcasts, contact us today for a free consultation.
Recommended Posts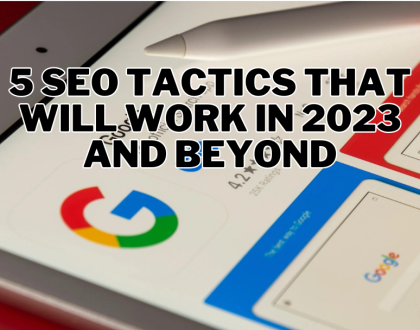 June 19, 2023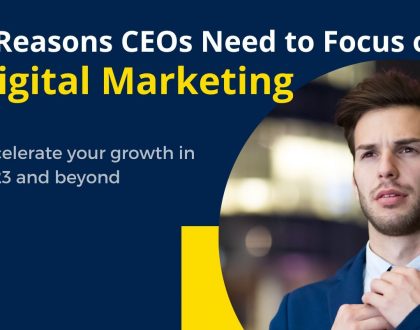 September 27, 2022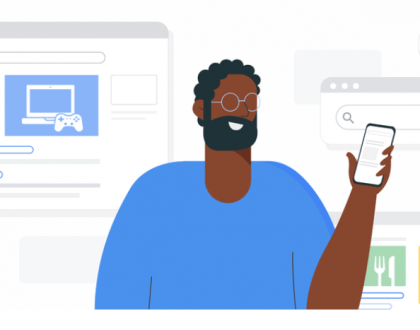 September 26, 2022