---
Tips and Tricks of SEO for Entrepreneurs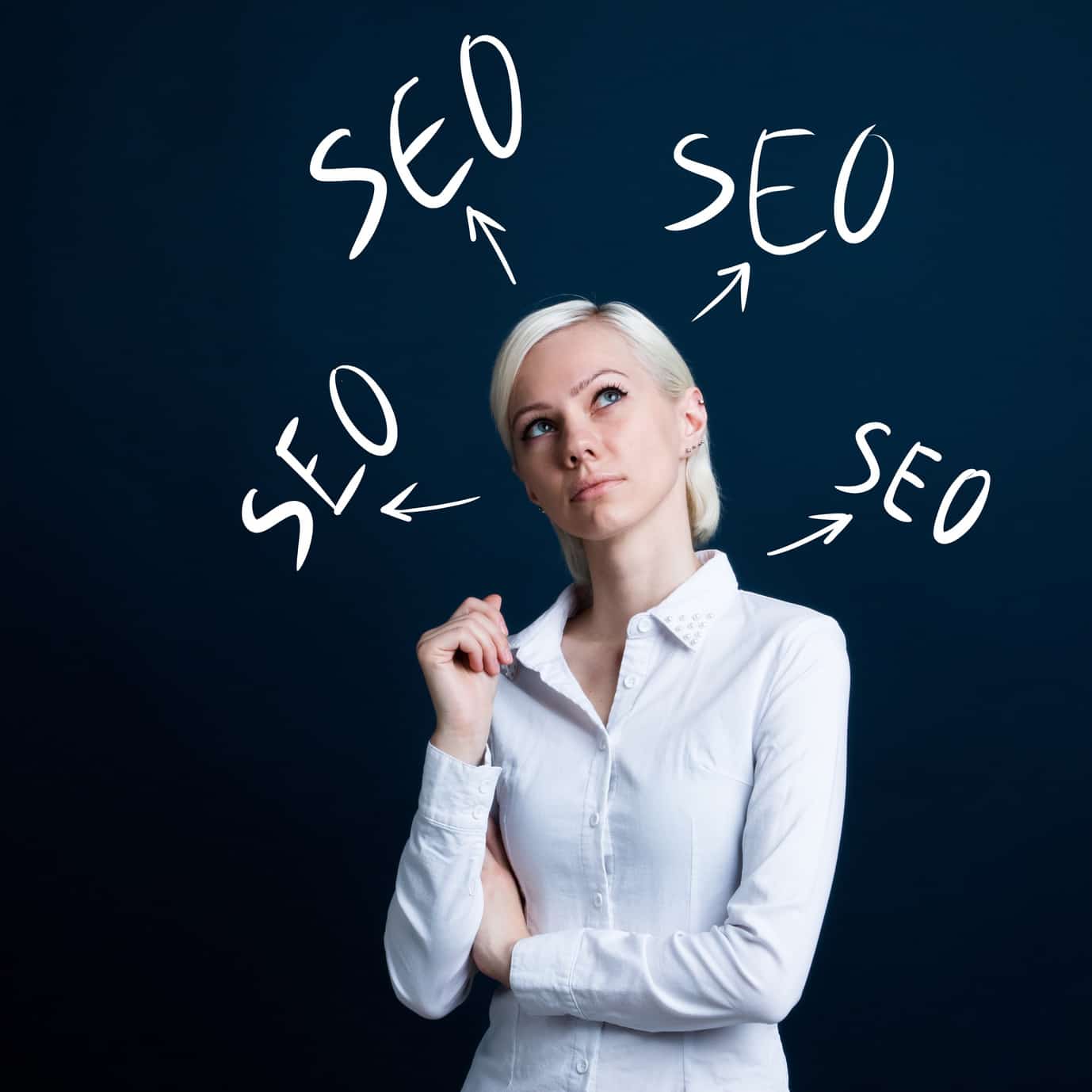 Search Engine Optimization (SEO) is a complex and fast-paced arena.
Every time industry experts think they have it figured out, another Google update is rolled out and the game is changed.
Or, SEO methods that used to work are now considered taboo.
So, what exactly should SEO for entrepreneurs entail? You're already trying to break through with your budding idea and its implementation.
If your company has any type of online presence, incorporating SEO into your growth strategy should be a no brainer.
In this post, we'll discuss how SEO works, why it matters, and what you need to know to make SEO for entrepreneurs work to build your business.
How SEO works
Web pages are filled with information, visible to both the user and the search engine which indexes your page for later retrieval.
Crawl bots, as they are sometimes called, refer to the algorithms used by search engines to parse a web page for information, which it then uses to categorize, or index, it properly and with other related pages.
A variety of factors come into play when the crawl bots evaluate a page for relevancy, quality, and its category.
Basically, though, implementing a solid SEO strategy means you're providing a search engine with ample amounts of quality information.
These pieces of information are called ranking factors. These individual factors carry their own weight and are then evaluated before giving a web page its final score.
The more information a search engine receives about any given web page or site, the higher the ranking factors are and the more likely your page will rank higher in the Search Engine Results Page (also known as SERPs).
The goal of any SEO work is to climb to the top of the SERPs.
Search results listed on the first page of Google, for example, are highly more likely to receive traffic than those found on SERPs two and three.
Which brings us to the next point:
Why SEO matters
It's estimated that for a single internet search, three of four clicks will be on the top five page results. Nine out of ten of these clicks will be on the first page (of ten results).
If your page falls on page two or three of the search results page, it's a dire situation that should be remedied with SEO.
Proper implementation of SEO for entrepreneurs will:
Increase your search engine page ranks (SERPs)
Connect with your target audience
Increase value and return on investment
Provide data which can be measured and evaluated for efficacy
Increase audience reach
In short, SEO for entrepreneurs matters because it provides an effective means to increasing the visibility and the credibility of your business (and your website).
How SEO can help entrepreneurs
Although the benefits of SEO for entrepreneurs may seem obvious, there are a variety of more subtle reasons to use it to grow your business:
Managing your brand's reputation
First impressions are everything. And with your new brand, it's no different.
SEO for entrepreneurs is a terrific way to ensure that your brand name comes up in the top SERP.
Furthermore, good SEO practices allow for the containment and suppression of negative feedback and reviews.
Also, consider utilizing social media networks such as Facebook, Twitter, and Youtube to further control how your brand is perceived.
These networks allow you to control what content is viewed in regards to your brand.
The importance of keyword research
Understanding your target market is crucial to the success of any business.
By performing keyword research and integrating the data into your website and content strategy, your website is more likely to rank higher.
Thorough keyword research is invaluable to the growing business. It provides insight into what your clients want and need, but also into what they are searching for in specific terms.
Keywords can then be utilized throughout the website. Also, keyword research can be used in a broader scope.
Try applying the research to other marketing materials such as email newsletters, press releases, copywriting, and landing pages.
Increase organic website traffic
As previously discussed, SEO for entrepreneurs is an excellent way to increase organic traffic.
Organic search results are by far the best indicator of future growth.
Original and quality ideas or products will create hype around your brand, and search engines will recognize this.
Increasing organic traffic by way of search engine results is also a good way to prove a brand's long-term viability.
Furthermore, the data can be tracked and provided as proof of growth.
Getting ahead of your competition
Getting and staying ahead of the competition is an ongoing challenge for any business.
But in the online world, getting ahead of your competition on a search results page is a HUGE win and should be celebrated accordingly.
To get there, though, requires diligence and use of proper SEO practices.
Building brand trust and value
The goal of any new business is to build your brand into an entity which is easily recognizable.
On a search results page, the higher ranking links are perceived as more credible.
Users place more trust in the sites which rank higher, and will often avoid clicking on the paid links at the very top.
If your website or products can't be easily found using an organic search, that's a good indication that your website needs an SEO tune-up.
Your company might not yet be at the top, but if you pull the number one search rank, your target customers will think you are.
Marketing on social media channels
Search engines also evaluate your content as it relates to social media.
If you're producing lots of high-quality content, share it!
Social media channels are a great way to increase traffic and gives search engines more cues on how to rank your website and its content.
SEO for entrepreneurs – What you need to know
SEO for entrepreneurs isn't an exact science.
Anyone that's been in the game long enough will tell you how quickly it can change.
There are, however, some fundamentals to abide by when incorporating SEO into your business strategy:
Optimize your website for the user
An important aspect of SEO for entrepreneurs to consider when designing your website is this: search engines can't digest the information on a webpage as well as a human can.
With this in mind, search engines favor websites which are user-friendly.
As such, ensure your website is optimized for the user, not the Google bot. After all, the attention of humans is what you really want anyway.
For starters, make sure your website loads quickly and is easily navigable. Provide lots of categories, lots of high-quality content, and lots of relevant links.
Doing so will not only give the user a positive experience, but it will also vicariously provide search engines with all the information it needs to categorize and rank your website and its pages fairly and correctly.
Create high-quality content
In terms of ranking factors, content is king.
In fact, having high-quality content is the number one ranking factor for Google.
So, what does high quality entail, exactly?
Your content should first and foremost be easy to read, as well as easy to scan.
Again, your website is made for your audience. Not the search engines. Keep your content fresh, entertaining, and informative.
List-style articles, for example, have been proven to get more clicks and shares than other article styles.
But don't forget to perform your keyword research and adjust your content accordingly (but don't overdo it with keyword stuffing).
Mobile optimization
SEO for entrepreneurs can feel like an uphill battle. But that doesn't mean the learning curve is too steep to climb.
The problem many new business owners will face is the simple fact they are in unfamiliar territory which is constantly changing.
One of these changes includes an increased emphasis on mobile optimization.
To keep up with the ever-changing world of SEO for entrepreneurs, be sure to optimize your website for use across multiple devices.
Use up-to-date techniques
Gone are the days of keyword stuffing, cloaking, duplicate content, and other tactics.
These SEO techniques (currently referred to as "Black hat SEO") worked once upon a time, but now they are highly discouraged.
Search engines don't like it when you break the rules. In fact, using these techniques can even have detrimental effects to your page rank.
With routine algorithmic updates, search engines have leveled the playing field.
Implementing black hat SEO techniques on your website might result in harsh penalties. This translates to your page being buried beneath pages of search results.
What now?
Now that we've covered the basics of SEO for entrepreneurs, it's time to take action and implement what you've learned.
Consider performing an SEO audit of your website and develop a game plan from there.
While SEO can be tricky at times, there's no better way to ensure increased traffic. But it doesn't end there.
Once you reach that fabled number one search results page, your business will grow in value and your brand will gain a trusted reputation.
If you're unsure how to proceed with your SEO strategy, contact us today to discuss how SEO for entrepreneurs can help grow your start-up into to a profitable business.
Recommended Posts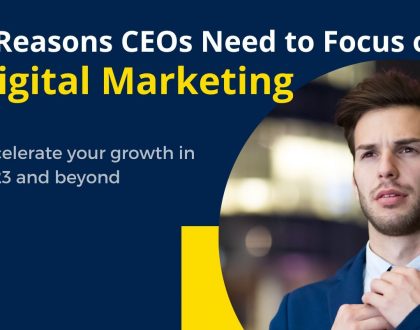 September 27, 2022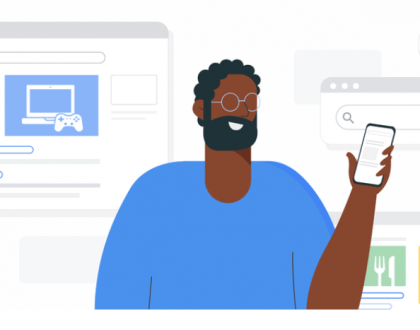 September 26, 2022