---
8 Marketing Tips to Take Advantage of Black Friday & Cyber Monday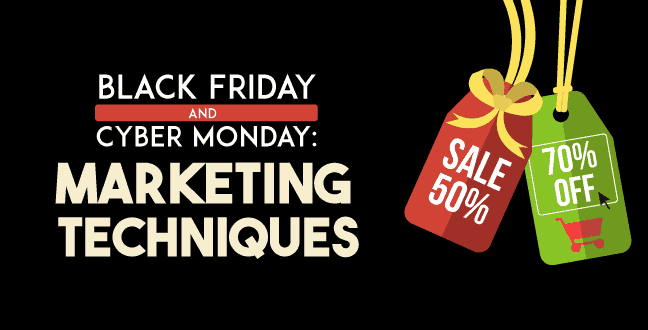 8 Marketing Tips to Prepare For Black Friday & Cyber Monday
Black Friday and Cyber Monday 2022 are just around the corner! These days have become one of the biggest traditions in the eCommerce calendar, with buyers looking to online stores to score bargains. With previous Black Friday sales accounting for over $10 billion in revenue in the USA alone, it is the perfect time for your business to take action and get in on the impending sales rush.
Still not sold on Black Friday and Cyber Monday (BFCM)?
Here are some more stats to show you how hungry your customers will be for deals:
Online sales now account for 21% of global retail sales. This is a huge 50% increase on pre-pandemic levels, meaning your store is likely going to receive a ton more traffic than usual at this time of year.

A substantial 76% of shoppers plan to spend on BFCM. The average figure that will be spent by each shopper in the USA will be $818.

The majority of shoppers (43%) look to BFCM as an opportunity to buy gifts for family and friends at discounted prices during the holiday season. With Thanksgiving and Christmas coming up, you can be sure that your business might sell a few gifts over this period.

Do you sell technology or appliances? You might be in luck because a quarter of BFCM shoppers love to look for upgrades before the holiday season.
So, it looks like US shoppers are primed to take advantage of BFCM sales once again this year. But, what can you do to make sure your offers reach the highest numbers of people possible?
How to take advantage of the Black Friday and Cyber Monday sales rush?
As an eCommerce business, you will be more than familiar with all of the regular marketing strategies. From email to ads and discounts, you will have been working on all these marketing channels all year. But, BFCM is the time to ramp things up a bit.
8 Tips for Black Friday & Cyber Monday:

Optimize your email marketing. Your email lists give you direct access to the inboxes of the shoppers most likely to spend on your store. They already know you exist, and they were interested enough to hand over their email address. Make sure to pepper your leads with interesting BFCM offers before the big day. In fact, simply using the phrases 'Black Friday' or 'Cyber Monday' in your subject lines can boost your clickthrough rate by 64%.
Provide engaging offers and discounts. BFCM is all about discounts! You will need to offer customers your best possible deal. You'll be competing with other stores who will all be cutting back on their prices. The average discount for BFCM is 24%, but this has been decreasing over time. Make sure your offer is generous enough to make your customers think twice.
Test your servers before BFCM! This catches a lot of businesses out. Since you may be set to receive much more traffic to your website than normal, you should check if your servers can handle the load. Tools like Loadview Testing can help you simulate extra traffic on your website so you can check whether everything runs as expected. Get a faster hosting company too!
Make your offers front and center of your website. There's no use hiding your BFCM discounts at the checkout! Make sure you create some Black Friday and Cyber Monday designs for your landing pages. If you can immediately make it clear to visitors that you are offering something special for BFCM, they will be more likely to keep exploring your online store. You could also include a featured banner at the top of your website, so your offers are always on display.
Consider sprucing up your product descriptions. As we've seen, the majority of BFCM shoppers are looking to buy gifts for family and friends. If you can make your product descriptions appeal to this type of shopper, you could certainly net yourself a few more sales. Be sure to convey the specifics of why your product is superior to competitor products, and show why your customer can't afford to miss your deal.
What else can you offer to give yourself an edge? If you don't already offer free shipping, for example, this could be a great tool to help customers pick your store over another.
Explore Instagram Shopping. With 20% of shoppers saying that Instagram Shopping is their favorite way to browse products online, you might want to start exploring this marketing channel. There are over 200 million Instagram users using the 'Explore' tab each day, so you have access to a huge audience who will be able to buy your products with the click of a button on Instagram.
Add some social proof to your marketing. Whether you're sending out a social post or changing your product descriptions, be sure to add some genuine customer feedback about your products. Since 88% of customers trust online feedback as much as a personal recommendation, you can't go wrong here.
Jack Vale is a guest writer in partnership with, Tablebases.com
Recommended Posts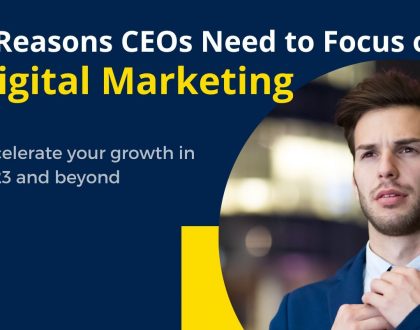 September 27, 2022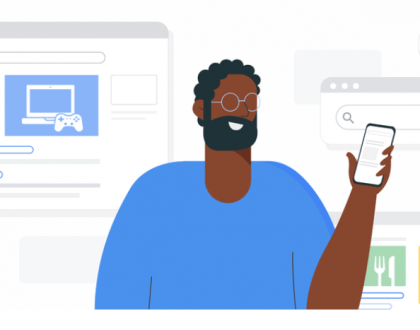 September 26, 2022