---
9 Steps to Successful SEO for San Francisco Startups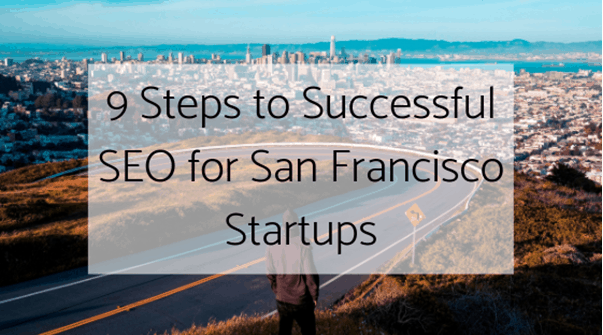 The importance of search engine optimization (SEO) is high for San Francisco startups due to their limited marketing budgets. SEO helps smaller companies to effectively reach their customers without the need to spend millions of dollars on digital advertising.
Building an effective SEO strategy that can improve the organic growth of websites. However, good SEO also requires patience and leadership.
Want some quick suggestions on what to do?
Here is a list of 9 steps toward successful SEO for San Francisco startups.
1. Create Outstanding Content
Two key goals of digital marketing are to raise brand awareness and convert customers into loyal clients. To reflect this, Google tries to match its users' queries with credible and unique content. The first step to successful SEO for San Francisco startups is creating outstanding content that is not available on their competitor's websites.
The content should offer value, be interesting to read and be memorable. A cool strategy to use is relying on video content instead of text. With even smartphones having no problems in playing real-time video, startups could quickly create unique content that would reach their target audiences.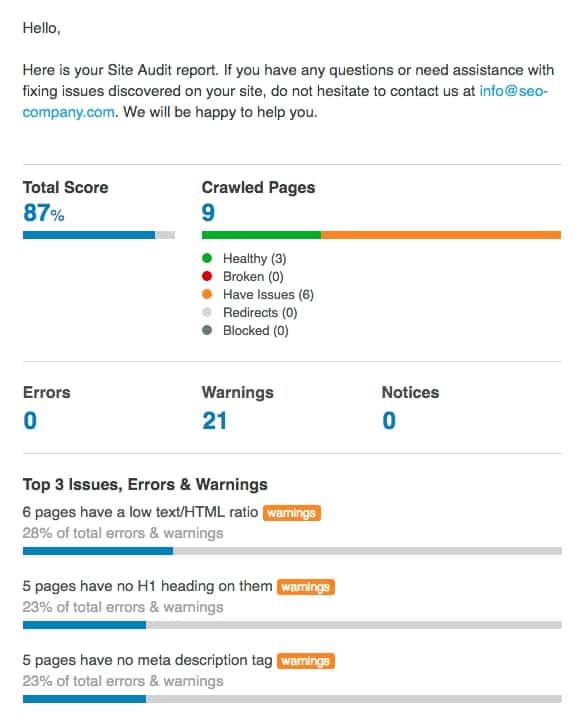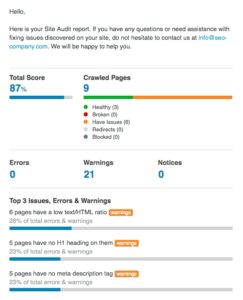 2. Conduct an SEO Audit
Conducting an SEO audit will help in the identification of critical SEO components and the development of a strategy to improve organic search results. Some of the elements that should be evaluated are title tags, meta description, content, internal links, backlinks, and much more.
Startups in San Francisco can get a free SEO audit from one of the top search engine optimization SEO agencies in San Francisco Bay Area, and all across California. Relying on the services of these third-party intermediaries is one of the best ways to understand and then improve your SEO performance.
3. Build a Keyword Portfolio
Once the content is ready, the next step involves the creation of a keyword portfolio. Keywords are essential in matching the content to the searches conducted by the users of Google, Yahoo or similar platforms. The keyword portfolio should be relevant to the customer's queries and have a good search volume.
Another crucial factor to consider is keyword difficulty; this concept typically refers to the total number of portfolios including a specific search term. Startups should focus on keywords that have less competition and attack long-tail keywords opportunities. One method of achieving this aim is focusing on local keywords such as terms including 'san francisco,' 'bay area' or 'Richmond district'. In other words, San Francisco startups should select long-tail keywords that are relevant to their products and services. There are bound to be at least 8-10 long-tail keywords that should produce the right results. If this seems too complicated, don't worry you can book a Free Consultation!

4. Optimize the Website's Pages
Once the keyword portfolio is ready, the website content should be optimized. Optimization will help in improving the chances for the website to get displayed on Search Engine Result Pages (SERPs). Optimizing a website could either be done on-page or off-page.
On-page optimization involves including the target keywords in the title tags, headings, and alt text for images. Off-page optimization focuses on attaining high-quality links from websites with good authority.
5. Select Good SEO Tools
Modern SEO is time-consuming. SEO specialists need to target multiple keywords and build thousands of backlinks to rank a website on the first page of SERPs. It's nearly impossible to achieve it all manually as good SEO involves building a keyword portfolio, tracking the keyword ranks, analyzing the strategies of competitors, and building links to the page.
San Francisco startups should use SEO tools that can automate many of these processes. Two effective yet cheap suggestions are ScrapBox and the SEO PowerSuite. If the marketing budgets are low, startups could also rely on free SEO tools such as Google Keyword Planner , Ubersuggest, and SEMrush.
6. Build Authority
Authority is one of the most important ingredients of SEO, and no San Francisco startup can win the long-term game without addressing this issue. The two main criteria that search engines look for deciding the authority of a domain is the relevance of the content posted on the website and the number of links a page has from external sources.
Posting content that is relevant to the products/services sold by the company and building high-quality authoritative links will build a domain's authority slowly but steadily.
7. Write Guest Posts
Content writers of the SEO team should write guest posts and publish them on the blogs of related companies. Guest posts should have authoritative content on a particular topic that can add value to readers of the target website. Writing on other websites will increase the awareness of San Francisco startups and direct customers to the landing pages through the backlink embedded in the post. Guest posts will also help in building valuable backlinks to the website that will help in boosting SEO authority.
 8. Utilize Social Media
Social media are not directly involved in improving the organic search results for a given website. Google treats social media sites similar to any other website on the internet. The current Google algorithm does not crawl and index social media activity such as likes, comments, and shares.
Nonetheless, social media can be cleverly utilized by San Francisco startups to improve awareness of their blogs and landing pages. The most important thing to remember is to post consistent high-quality content promoting discussions among the followers. People who find useful content on social media will cite it in their content and give backlinks. Webmasters can even contact the companies who shared their social media posts to explore new backlink opportunities.
9. Good Leadership
Building and executing a good SEO strategy requires leadership support. The leadership team of a startup should encourage its employees in building a viable SEO strategy and provide the resources required for its effective execution. Transformational leadership is the best strategic choice for startups as it leads to employee empowerment and better realization of the personnel's creative potential.
 SEO is a long-term game. A good SEO strategy will yield results for years without the need to spend on digital advertising. The above 9 steps will help in building a viable SEO strategy and executing it. While building an effective SEO strategy and running it, San Francisco startups should stay honest. Trying to play the system by following any black hat SEO techniques will result in penalization and even a ban from SERPs.
Author Bio
Anna Clarke is the owner of an online writing company 15 Writers. She is a successful entrepreneur with over 20 years' experience in freelancing, academic dissertation writing consulting, specializing in Business, Economics, Finance, Marketing and Management.
Recommended Posts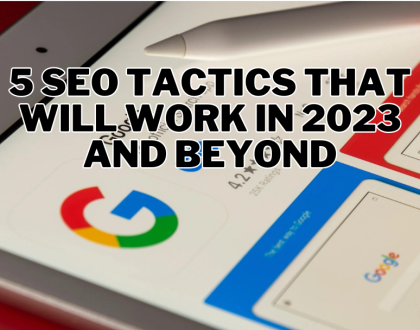 June 19, 2023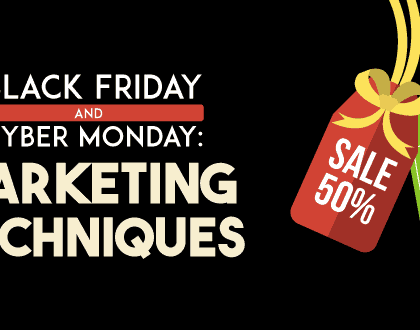 November 22, 2022