---
The Top Entrepreneur Trends for 2018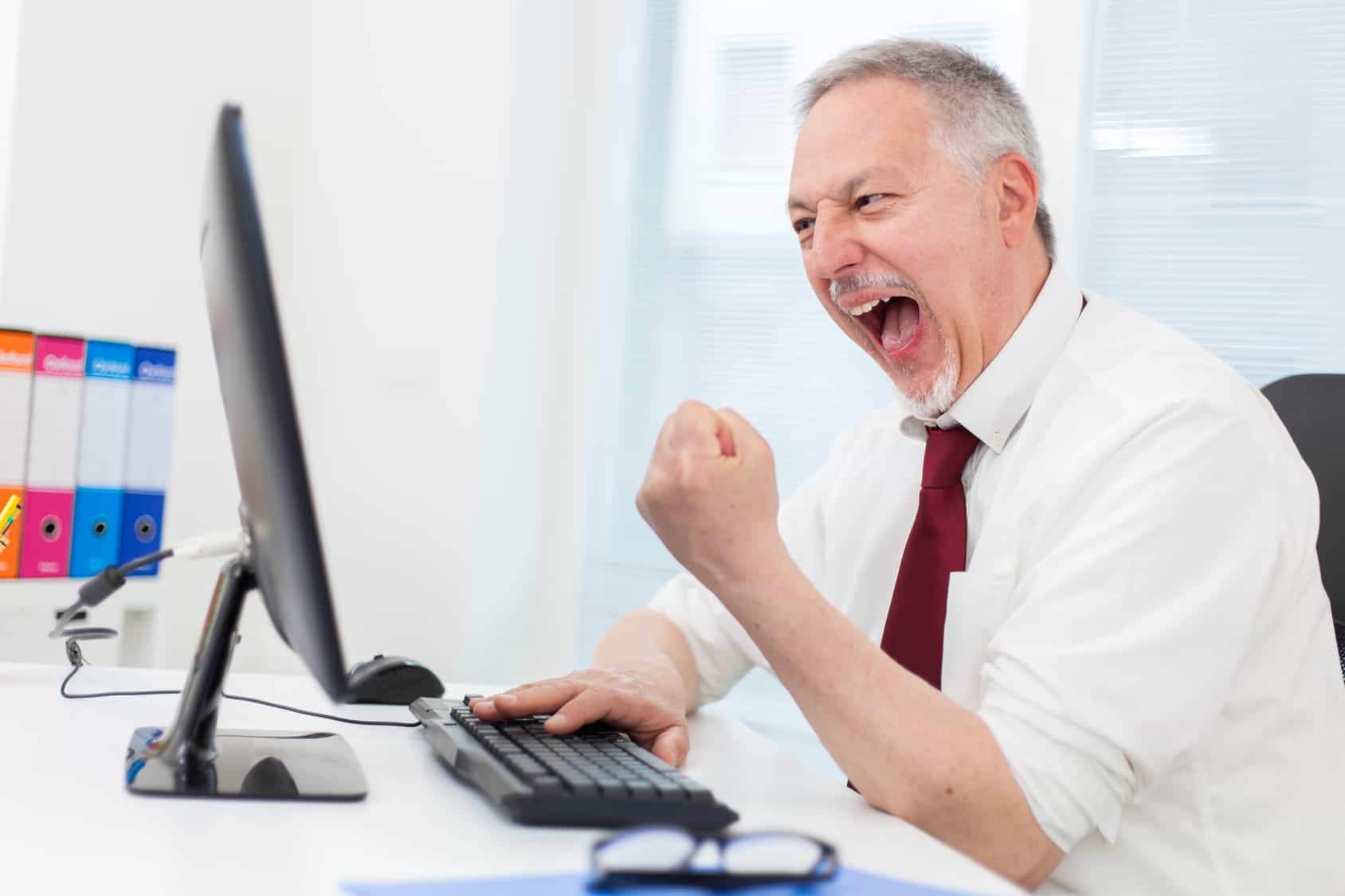 Did you know that 90% of startups fail? That's a pretty large percentage, right?
It doesn't have to be that way.
If you're an entrepreneur with a startup or an established business, it's best to stay up to date on what's happening in the business world. After all, how else can a business survive if it isn't adaptable?
Stay ahead of the curve and the competition with all the facts needed to thrive. Keep an eye on trends, what's new, and popular topics. The only way for you to go is up.
Be part of the 10% by reading these top entrepreneur trends.
Startups
Things are starting to look up for those who are starting out or have had their company for a couple of years.
Let's look at the ways startups are succeeding.
The Food Industry
Food startups are still relevant and are on the rise. With Amazon acquiring Wholefoods and the popularity of delivery meal kits, this market is looking for new possibilities as there's still lots of money to be made.
We all gotta eat!
Crowd Funding
When it comes to financially supporting a small business, there are many outlets for gaining a good cash flow. Crowdfunding is a great example of that. This method is useful as this allows entrepreneurs to fund new products or services.
It encourages future entrepreneurs to post their creative ideas to take it for a test drive. They can then offer a prototype to send out to people who donate or allow them first access to a new application.
Another way to gather funds is through PayPal. They allow you to place their "donate" button on a website. This keeps the website free of advertisement.
CEO Branding
Brands that are tapping into small sections of markets can finally rejoice! 2017 is looking like a great year for major success. Companies are starting to focus on CEO branding.
Branding CEO is when companies have a well-recognized CEO. The results of this show that focusing on this type of branding can bring in bigger dollars. Companies like Apple, Virgin Mobile, and Microsoft have rememberable CEOs.
It made its way onto the list for top entrepreneur trends because of its innovation.
Blind Hiring
A new term that recently made the top entrepreneur trends list is 'blind hiring'. A company looking for candidates evaluates their skills rather than gender and education.
This is beneficial because it focuses on the important factors of hiring an employee. Entrepreneurs are challenging the way other companies conduct their hiring strategy.
The Difference with Small Businesses is Adaptability
When it comes to business, especially now, you can find one in every industry and every niche. To stand out, brands need to reinvent themselves to fit what today's market needs.
With that said, small brands are flourishing by approaching their customers in a more creative way. Whether that's on social media or hosting events, they're gaining more customers and keeping returning ones.
They're keeping up with big brands by adapting to their customer needs and trends.
Business
Taking on the role as a business owner is a huge deal. Many factors go into making a successful business.
Here are the top entrepreneur trends.
Collaborations
The days of sharing desk space are here. As daunting as that sounds, it's put in place to help drive efficientness and creativity.
Customer Service
The heart of any company is customer service. It's the experience they give a customer that makes them decide if they'll return.
One big change to this industry is the expansion of it. Businesses are taking into consideration other ways to enhance the experience.
Take Amazon, for example. They've added a "Mayday!" button to their Kindle and Fire tablets. This allows the user to reach a live person for any problem.
Offline Experiences
Since everything is digital, sometimes that causes people to feel disconnected. They look for quality customer experiences outside of the digital world.
The advice we have to give businesses that are online: Go to events in your area. Whether that's a craft show, trade show or community event, you don't want to miss out on this.
This allows companies to connect with their audience. Simple human interaction is sometimes all it takes to gain loyalty. That's why this made it onto our top entrepreneur trends list.
Brand Publishing
More and more, brands are starting to publish their own content. This can range from blogs to printed or digital magazines.
When this happens, it opens a new way for customers to interact with the brand. Giving them more options to stay engaged.
Engagement with a business increases trust, and with trust comes new customers.
Technology
AI is becoming the new focus, replacing mobile. It stands for "Artifical Intelligence", meaning that computers are as smart as humans.
More businesses are turning to this type of technology to stay modern and relevant.
Here are more top entrepreneur trends for technology.
Marketing Automation
Simply put, marketing automation is when you automate your marketing. Sounds easy, right?
It is. While there are many definitions out there for the term, it's best explained with an example.
Let's say I have a business that has a Facebook page (who doesn't?) and I want to post every Wednesday at 1 pm. Well, I won't remember that so I use Facebook to schedule those posts for me. Done and done. It really is that simple.
More businesses are doing this to stay more productive. It's an effective way to be active on all social media platforms and to schedule out content every week.
Cyber Security
One of the most important top entrepreneur trends, as scary as it is to think about, cyber hacking is on the rise. Storing information online makes it easier for Internet thieves to gain it.
No matter how small or big the business is, hackers can find their way into the database. Now more than ever, cybersecurity is needed. While it's convenient to have everything online, make sure it's protected.
SEO
We all know how important SEO is for websites. Well, changes are being made to how web pages rank.
The key word is adaptability. 60% of searches are now done through mobile devices, the algorithm is more focused on the user experience and original content. When these change, we all need to re-evaluate our SEO game.
Apps
The days of needing how to code to make an application is over. Now, non-technical companies will enter the tech industry by creating their own apps.
You can imagine how large that market is because many of us use our phones instead of computers.
Social Media
One of the best top entrepreneur trends happening this year has to do with social media. This market keeps growing in numbers and every year is higher than the last.
With SEO changing, so are the social media algorithms. They're limiting how businesses interact with their customers on their platforms.
Let's take a look at what's changing.
Advertising
Everyone has a different opinion on ads, it's fastly becoming one of the main ways to get your business in front of others. But, it comes at a price. Yes, digital advertisement prices are on the rise, sadly.
As an alternative, there is what's called sponsored posts. This is a collaboration between a business and an individual with a lot of followers. They will then promote products or services from that business.
Video
It's the most engaging type of content there is. When a video is playing, I can't help but pay attention to it. There's noise, movement and when it's entertaining, it's hard to look away.
We, as humans, process video 60,000 times faster than text. Amazing, isn't it? Why not paste a video on a landing page to get more conversions?
Using it as a Sales Platform
Social media sites like Facebook now allow you to sell products to make it more convenient. They've added a "shop" section to host products or services.
Another example is Instagram. An "instasale" is when companies post a product or service and list the price in the caption. Then, using relevant hashtags, they can find new customers.
E-Commerce
E-commerce is becoming more competitive because of an oversaturated market.
Startups are depending on cloud-based platforms like Etsy, eBay and Shopify to increase sales.
See how e-commerce, one of the top entrepreneur trends, is changing for this year.
Think Green as One of the Top Entrepreneur Trends
What the world needs more of are sustainable companies. Ones who are environmentally aware of what goes into their products or even services.
We're seeing a huge opening for more companies like that to flourish in that type of market.
Another example is companies associated with charities. When a percentage of the proceeds go to one, it shows customers they care. They're wanting to buy more to help charities.
Aside from having a business for sustainability, one of the entrepreneur trends growing is a "paperless office".
Companies used to rely on printing out copies of records or other important documents. Now, they're mindful of the waste this creates, thus, they install software that manages documents.
Going International
E-commerce markets are booming over in Asia, China specifically. Businesses in the U.S can easily tap into this growing market by selling on cloud-based platforms.
International shipping is low, allowing businesses to ship worldwide.
Multiple Payment Options
Giving customers multiple options to pay satisfies diverse preferences. Not everyone likes entering their credit card information on a website, so why not pay with PayPal?
Sites like PayPal or Bitcoin make it as simple as adding their button to a website. Then all customers can pay using the way they want to.
Cities
A good example for this is a little show on HGTV called Fixer Upper. They're based in Waco, Texas, flipping houses. They're practically reinventing a whole town.
They transformed an old cottonseed mill, 12,000 square foot grain barn, and an office building on the same property. Today, it holds a thriving market, bakery and outdoor concert space making it a perfect vacation spot.
When cities have businesses like this, they're more than thrilled to promote it. This allows for awesome advertisement and to let the locals know what their beloved city has.
Creative Spaces
Today, companies are giving their employees a special place to get their work done. This place might include a game room, a restaurant or an event space.
Why is this one of the top entrepreneur trends? Probably because they know work isn't fun for all. And when it is fun, production increases and employees are happy.
A New Generation
2017 is the year of major change when it comes to demographics. One generation steps in while another steps out. This is why it made it onto our list as one of the top entrepreneur trends.
Millennials beat baby boomers as the largest generation there is. Expect to see younger faces stepping into leadership roles.
Diversity is leading political discussions but plays a factor in entrepreneurship as well. Entrepreneurs are more diverse in age, gender, and race. They're making their voices heard to fill what's missing in markets today.
Haven't you heard? Women entrepreneurs reached the biggest increase in twenty years. That means more women are becoming CEOs and taking over industries.
Wrapping Up on The Top Entrepreneur Trends For 2017
A lot of new trends have taken off this year and I hope this article made it easy so you can apply them to your business(es).
When entering the world of entrepreneurship, staying up to date on all the latest top entrepreneur trends and topics is important. Being adaptable increases the chances of businesses surviving year after year.
One way to ensure that happens is to freshen up SEO. When you work with us, we'll walk you through a strategic plan to take your business to the next level.
Let's talk business. Reach out to us today to get a free quote or read our most recent blog posts on anything from marketing advice to the best apps for productivity.
We are located in the San Francisco area and love to offer consultations to everyone.
Recommended Posts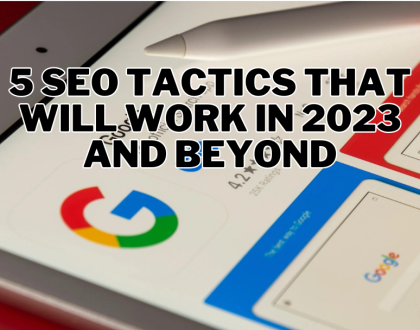 June 19, 2023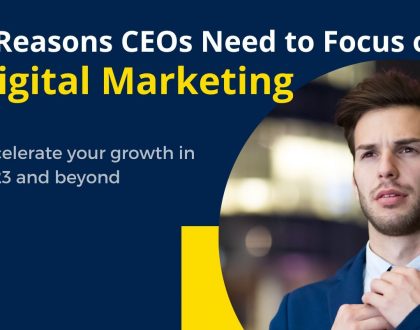 September 27, 2022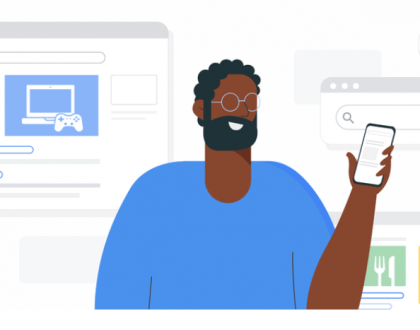 September 26, 2022