---
What is the best web hosting for entrepreneurs?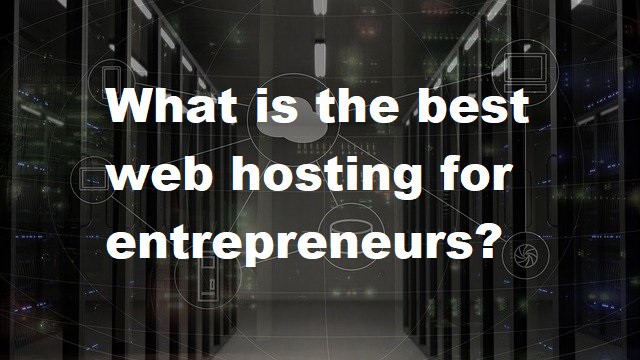 How do you determine the best web hosting for entrepreneurs?
Starting a business? How many hundreds of things do you have on your mind right now? Is building a website one of them?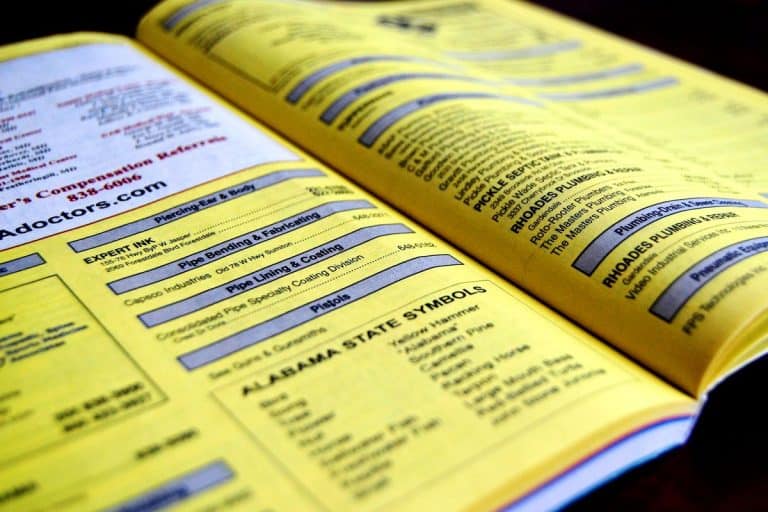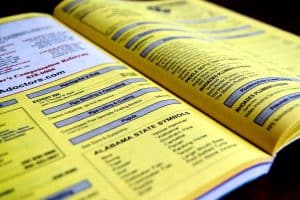 Websites have become a must-have for any business—the Yellow Pages listing of our time. Wait. Do you remember the Yellow Pages? If not, ask your parents.
As a start-up business owner, you probably feel a certain urgency to get out in front of as many customers as possible as quickly as you can. Launching a website immediately may seem like a great idea. But a lot goes into creating and maintaining a successful site. So let's take a look at some of the basics behind web hosting, the technical foundation your site is built on.
Can't I just use social media instead of a website?
Facebook, Twitter, and other social media do offer do-it-yourself opportunities to communicate with your customers and they should be part of your marketing plan eventually. But a website allows you to craft and, more importantly, control your marketing message in ways that social media do not. That's especially important when you are just launching your business. Websites are more flexible than social media. They help you deliver more information in a more organized way. Having a solid website also projects stability—another important goal for startups.
What is web hosting?
For the majority of small businesses, web hosts open the door to digital marketing by providing both the expertise and internet storage space they need to publish a website. Self-hosting a website, while certainly possible, presents some serious obstacles for start-ups, including the initial hefty investment in infrastructure and the ongoing costs of employing qualified technicians. Web hosting removes those barriers, thereby allowing you to focus on your core business.
How do I find the right web host?
Choosing the best web hosting service for your business involves a number of considerations. First, you'll want to decide which type of hosting arrangement suits your needs. There are a few different hosting scenarios that make sense for start-up companies.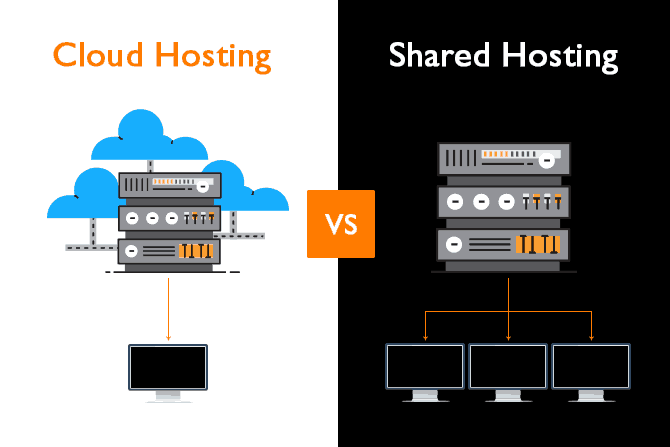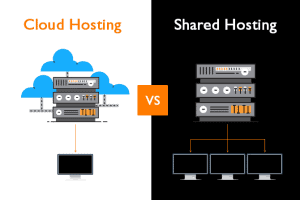 Many small businesses start out with a shared hosting arrangement. They share space with other businesses on a single server. Shared hosting is an attractive solution when keeping costs low is a top priority. But there are downsides to shared hosting. If the website of one "co-tenant" on a server experiences problems, other co-tenants' websites may be affected too. Similarly, a traffic surge on one website affects the speed of all sites on a shared server.
Shared hosting is analogous to having a roommate, VPS (Virtual Private Server) hosting is like having your own apartment in a high-rise. It solves some of the problems of shared hosting by creating individual, protected partitions on a single server. It gives you the flexibility of choosing the size of your bandwidth and operating system and scaling up when your business needs more power behind it.
Cloud hosting takes even more risk out of running a website by housing multiple copies of your site on a group of interconnected machines. If one machine goes down, another kicks in to keep you up and running. That's a great benefit no matter what kind of business you run, but it's especially critical to businesses that rely exclusively on online ordering for sales.
To return to our housing analogy, dedicated hosting is like living in a private house. You live entirely in your own space (server). You get more control. But it's a lot more expensive than renting.
Once I've decided on a hosting model, what else should I look for?
The two hallmarks of an excellent hosting service are guaranteed high speed and impressive uptime statistics. Ask for stats from the companies you interview, but don't take a host's word for this. Research it yourself. Your service level agreement (SLA) should also layout the specific metrics your host guarantees to deliver.
Some hosts offer 99.99%% uptime guarantees and will refund your monthly service fee if they don't meet their commitments.
Also, consider where your web hosts' servers are located. Loading speed is affected by distance, so if you're launching a US-focused business, look for a host that houses its servers stateside.
The security of your site and data should also be a top concern.
Compare the various security features hosts offer, including SSL certificates, CDNs, firewalls, and malware protection. Remember, you're not only protecting your own data but your customers'. No business wants to be responsible for a data breach but young companies who haven't amassed a lot of goodwill and customer confidence are even more vulnerable should one occur.
Many web hosts also offer website building software to their customers. Using website building software, as compared with hiring a company to build your site for you, reduces your expenses but also creates more work for you and your employees. If you choose to use a web host's website building software, take it for a test drive to make sure it's easy to use and flexible enough for your needs.
If you are looking for an application web hosting provider such as QuickBooks enterprise hosting or complex email migrations such as exchange 2016 migration to office 365, you can check out Apps4Rent.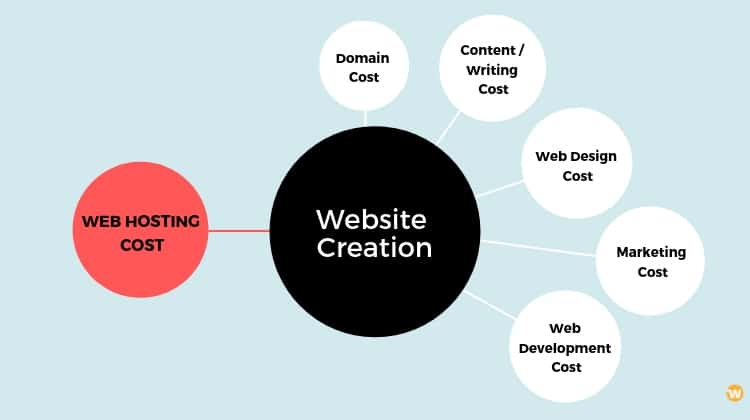 What should I expect to pay for web hosting??
Web host pricing plans can be confusing. Some companies offer monthly plans while others require a longer commitment. Some charge a start-up fee for month-by-month service, which effectively drives up the cost of choosing that option. Both the type of hosting arrangement you choose and the amount of bandwidth you need will affect what you pay for service. Renewal fees also vary among service providers. Your best bet is to create a wishlist for yourself, then do an apples-to-apples comparison by shopping a number of hosts' websites. As you get your arms more firmly around the web hosting industry, you can adjust your wish list accordingly and re-compare.
Website Hosting Cost (2020)
Results based on our study of 500 hosting companies and 1,000 hosting plans (see data source here).
Shared Hosting
Entry-level, average fee = $2.91/mo
Mid-range, average fee = $5.24/mo
Expect to pay $3 – $7/mo for shared hosting.
VPS Hosting
Entry-level, average fee = $17.01/mo
Mid-range, average fee = $26.96/mo
Expect to pay $20 – $30/mo for VPS hosting.
If you still aren't sure which is best for you, you can schedule a call with us and we will guide you into the right direction.
We have one more analogy for you.
You can put down a lot of money on a brand-new sports car. But it will never leave the parking lot without some fuel in its tank. Websites rely on effective SEO strategies to drive traffic ad business results. Developing yours before you start building your site is the smartest approach, no matter how urgent it may seem to claim your corner of the internet right now.
Recommended Posts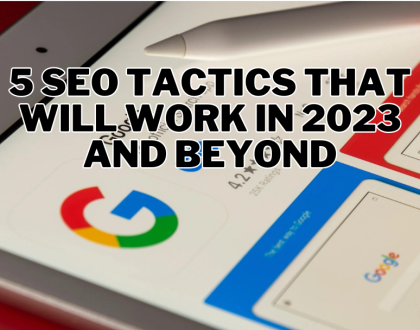 June 19, 2023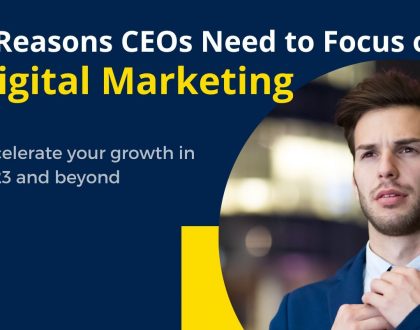 September 27, 2022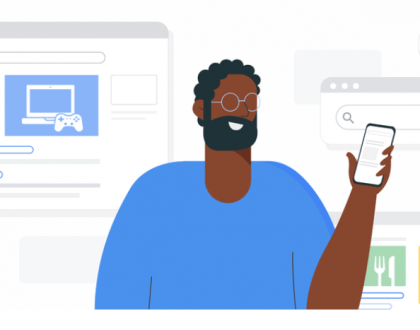 September 26, 2022